Claims against design professionals often turn on technical details. Paul immerses himself in these technical details in every case he handles to be the most prepared person in the room.
Paul is a trial lawyer. He understands that success in the courtroom is the result of diligent preparation and a commitment to understanding all angles of a case, whether advocating on behalf of a client at a mediation, an arbitration hearing, or in the courtroom. Driven to achieve his client's objectives, Paul enjoys scouring project records for the "needle in the haystack" key to the defense of his client.
Paul understands how those key project records play in the courtroom. Having clerked for the Honorable Michael D. Mason (Circuit Court for Montgomery County, Maryland) during a high-profile construction case, Paul observed first-hand what forms of advocacy were particularly effective when presenting technical details to a jury. Paul brings this experience to bear when advocating on behalf of his design professional clients.
While Paul relishes the opportunity to advocate on behalf of his clients in the courtroom, he also recognizes that many of his clients prefer to avoid the risk of trial. When his client has determined to settle a case, Paul takes pride in his ability to assess the options available to his client, evaluate how to marshal the factual and legal arguments supporting his client's position, and negotiate a favorable resolution on behalf of his client.
Based on his prowess in the courtroom and at the negotiating table, Paul has served as a trusted advisor to executives and organizational leaders involved in disputes, and has earned recognition as a SuperLawyers™ "Rising Star" in D.C. every year since 2014.
---
EDUCATION
University of Notre Dame School of Law, J.D.
University of Michigan, B.A. (with honors)
MEMBERSHIPS & PROFESSIONAL ASSOCIATIONS
AIA-Chesapeake Bay, Board of Directors (Allied Member)
American Bar Association Forum on Construction Law
DC Defense Lawyers Association, Treasurer (2022-2023)
Maryland State Bar Association, Construction Section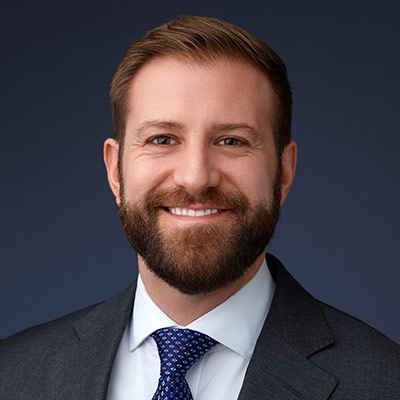 Paul E. Knupp, III
Member