Design professionals are innovative problem solvers. So is Jonathan.
Jonathan believes that the best solution to most problems is often the simplest: what does the contract say? Jonathan begins every new engagement seeking to understand how the parties on a construction project elected to allocate risk and responsibility before the project, and then works with his client to develop a plan for bringing the issue to resolution as expeditiously as possible consistent with the client's goals.
Jonathan has tried cases before judges, juries, and arbitrators, and relishes the opportunity to advocate for his clients in court and in arbitration. Jonathan enjoys getting into the weeds of a dispute, deconstructing the issues presented throughout the discovery process, and then presenting the dispute clearly and concisely for the fact finder.
Jonathan's experience includes noteworthy appellate work on behalf of design professionals and the design professional industry. In the seminal case on the Economic Loss Rule in Maryland, Balfour Beatty Infrastructure Inc. v. Rummel Klepper & Kahl LLP, Jonathan drafted an amicus brief on behalf of several industry leaders, including ACEC, AIA, ASCE, and NSPE. In a recent case in DC involving statute of limitations and indemnity issues, Jonathan successfully argued on behalf before the D.C. Circuit Court of Appeals in Hensel Phelps Construction Co. v. Cooper Carry, Inc. on behalf of the architect involved in a dispute with a design-build contractor on a high-profile hotel project.
Jonathan frequently speaks on risk management issues, best practices for design professionals, different project delivery methods, and legal updates both at in-house seminars for his clients and at programs put on by design professional organizations and insurance carriers.
---
EDUCATION
George Mason University School of Law, J.D.
Trinity College, B.A. (Phi Beta Kappa)
MEMBERSHIPS & PROFESSIONAL ASSOCIATIONS
AIA-Potomac Valley, Board of Directors (Allied Member)
a/e ProNet (Associate Member)
Fellow of the American Bar Foundation
Fellow of the Construction Lawyers Society of America
American Bar Association Forum on the Construction Industry
Construction and Public Contracts Law Section of the Virginia State Bar
Maryland State Bar Association
DC Defense Lawyers Association
Virginia Association of Defense Attorneys
Council for Court Excellence
The Counsellors
The Barristers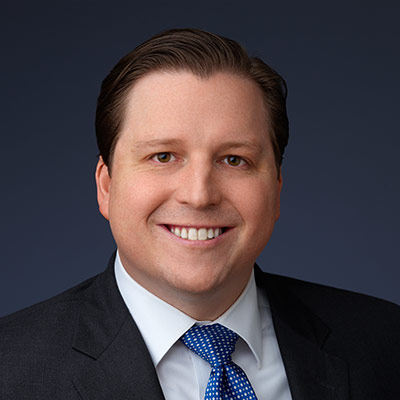 Jonathan C. Shoemaker
Managing Member